Application: Auditorium Soundproofing
An auditorium is a place for learning, entertainment, expression and outreach. Organizations like schools, colleges, community, choirs, businesses and more rely on auditoriums to support their causes and host events.
An auditorium is usually a large space that can accommodate sufficient amount of people so that the cause can be addressed as required. For the sound to reach every occupant perfectly, acoustic and soundproofing treatments are required.
MMT Acoustix® soundproofing products are majorly used to enhance the sound quality and improve acoustic in an auditorium. Products like SoundAxe wooden acoustic panels, Acoustic foam panels, Sound Absorbing: Sound Insulation Pads and Sound Barriers: MLV are used for soundproofing an auditorium.
Using soundproofing products correctly reduces the slap back sounds, echo & reverb, bass reflections and mic distortions.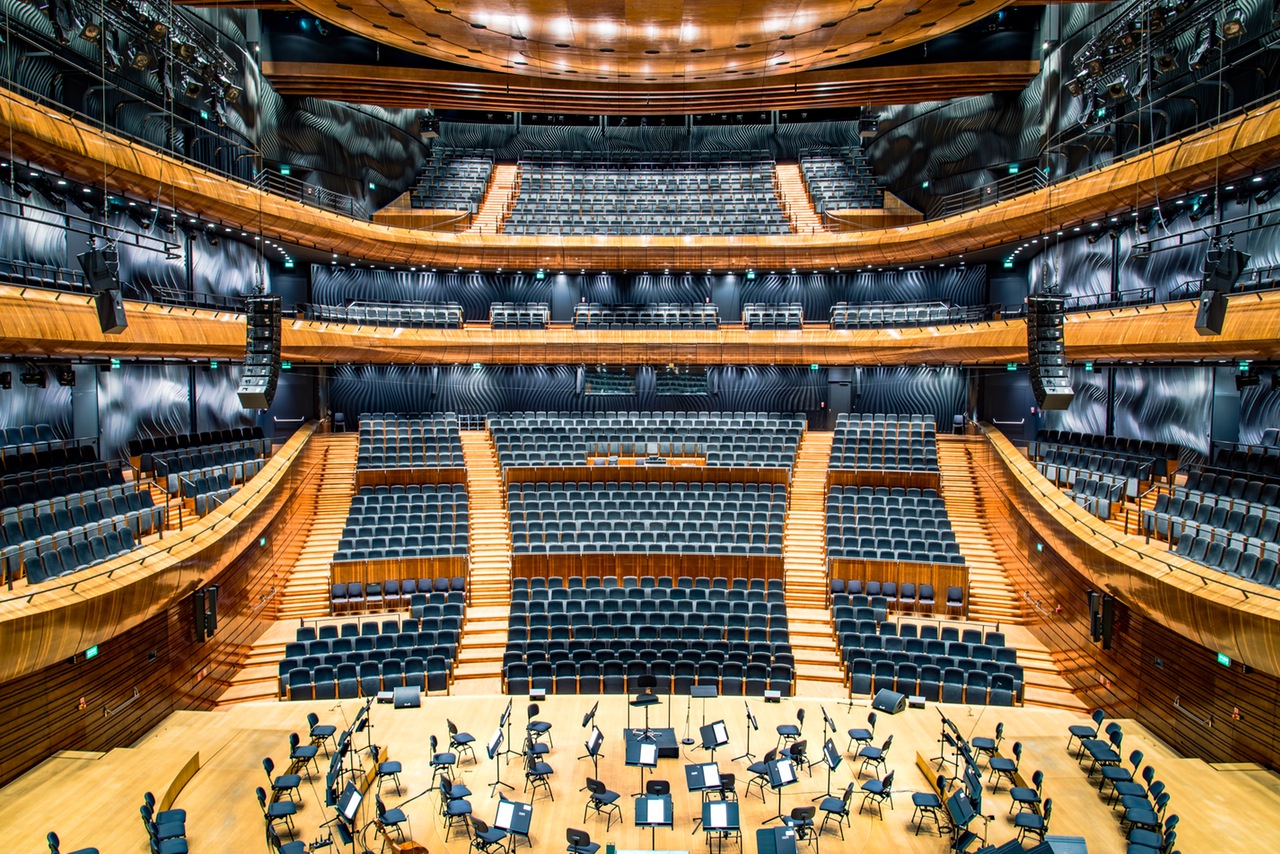 MLV : Mass Loaded Vinyl
MMT Acoustix® Mass Loaded Vinyl noise barrier is a high density membrane which can easily spread on floor and walls to isolate the sound from one space to another. Mass loaded vinyl is used for auditorium soundproofing to block low frequency sounds. MLV comes in roll form and is available in different thickness. For more information about the product click here
Sound Insulation Pad
MMT Acoustix Sound Insulation Pad is a fire retardant polyurethane based sound absorber which easily blocks high and mid sound frequencies. Sound insulation pad is the best non-carcinogenic wall and ceiling soundproofing product. It comes in sheet form and can be easily stuck on any surface using SR adhesive. For more information about the product click here
Wooden Acoustic Panels
SoundAxe Wooden Acoustic Panels by MMT Acoustix® are pre-made acoustic panels in size 23"x23"x1" which can be easily pasted on existing wall system. Applying them next to each other or in design can perfectly improve sound quality and aesthetics of an auditorium. For more information about the product click here
Acoustic Foam Panels
Our acoustic foam panels are used widely to absorb sound reflections and are rated best in it's type. The product comes in various sizes, colors and designs to suit every project's need. The most liked design is Turbo and Groove acoustic foam panel. The NRC of this product is greater than 0.90. For more information about the product click here
When Noise Is Not An Option